A message from Mr Berwick, Headteacher
"We are proud of the many languages spoken by the children and staff at Jubilee Wood. We have over 45 different languages spoken at home by the children and many of our children join our school with little or no English. We like to celebrate this diversity. Our English as an Additional Language (EAL) teachers run our Language of the Month and highlight the talented children we have in our school."
Each month, we will be learning words and phrases in a different language. Please click here to look at some of our previous Language of the Month work.
Our Language of the Month for September is German.
German is the official language in Germany, Austria and Liechtenstein. It's also one of the official languages of Switzerland and Luxembourg.
There are between 175-220 million German speakers worldwide.
In German, all nouns have capital letters.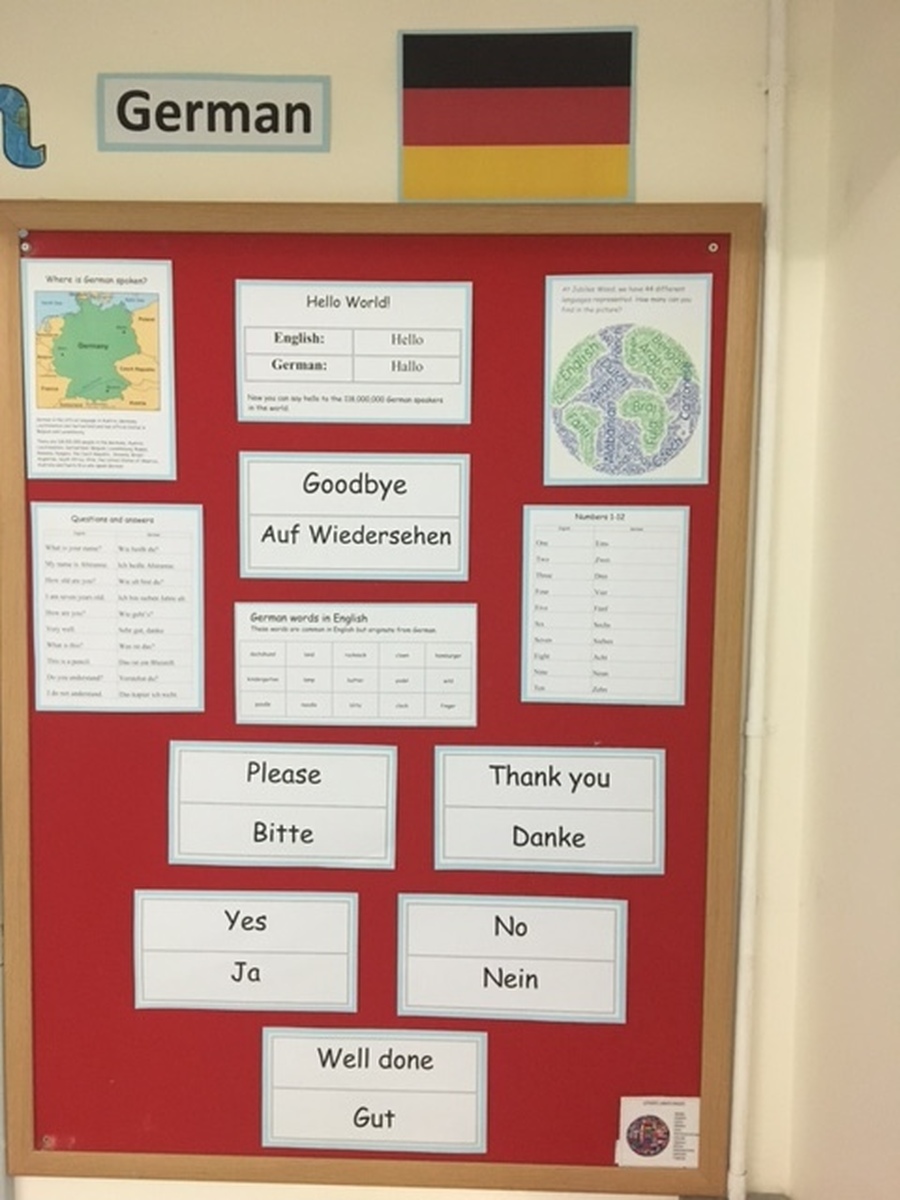 Our Language of the Month display has some key words and phrases.
Click here to learn some words and phrases from some children in another school which also likes to celebrate the languages it has.