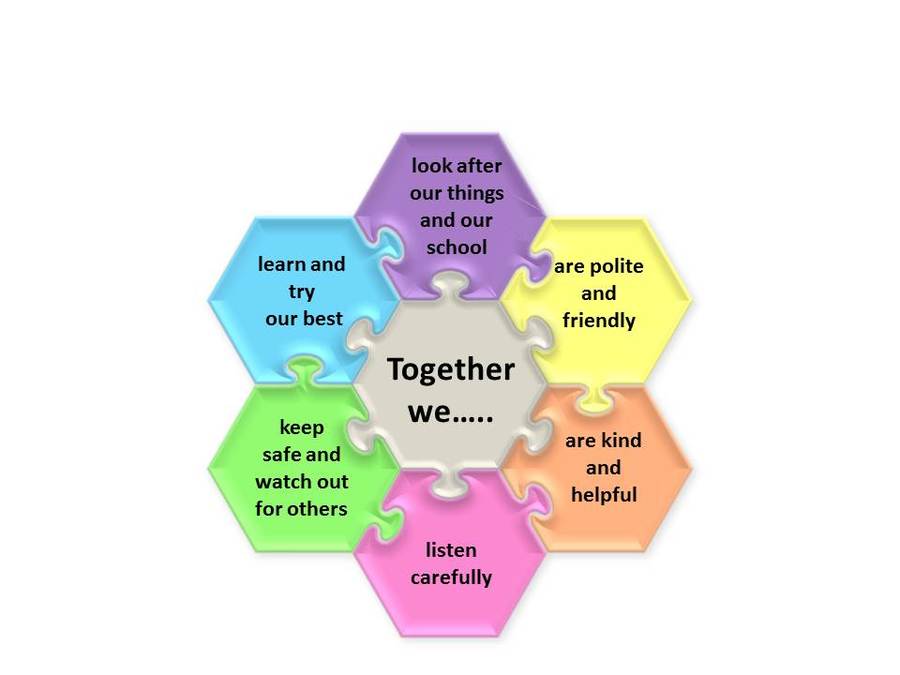 The Jubilee Wood jigsaw is our visual reminder to all children, staff and visitors to the school that we are all responsible for making our school a safe and happy place to work, learn and play.
Please follow this code at all times when inside or outside the school.
You can read the Trust's Policy by clicking here. You can view the guidelines on managing behaviour in our school agreed by the staff at Jubilee Wood by clicking here.
Together we....
are polite and friendly
are kind and helpful
listen carefully
keep safe and watch out for others
learn and try our best
look after our things and our school
Bullying can be a serious concern. Please contact us immediately if you think your child is unhappy and being bullied