Please keep safe and keep away from our building site. Take care at the beginning and end of the day.
Milton Keynes Mayor and Mayor for the Day
visit our school!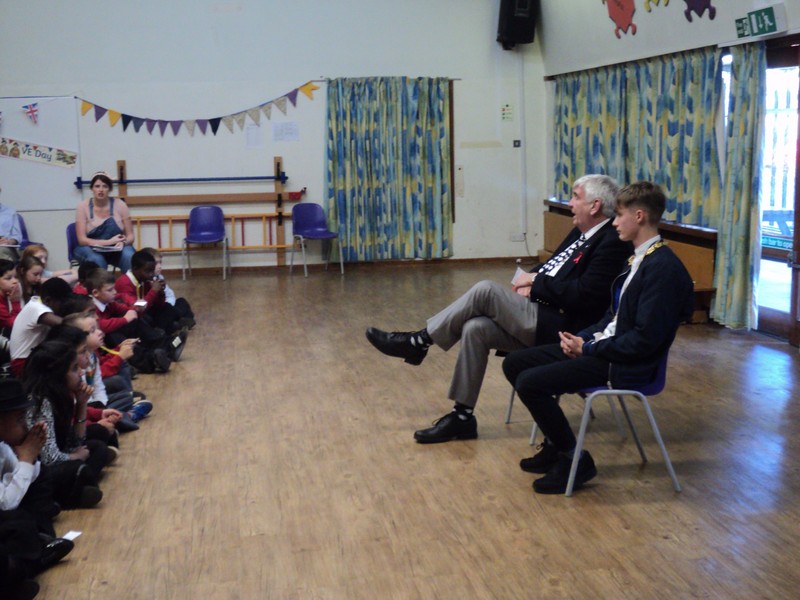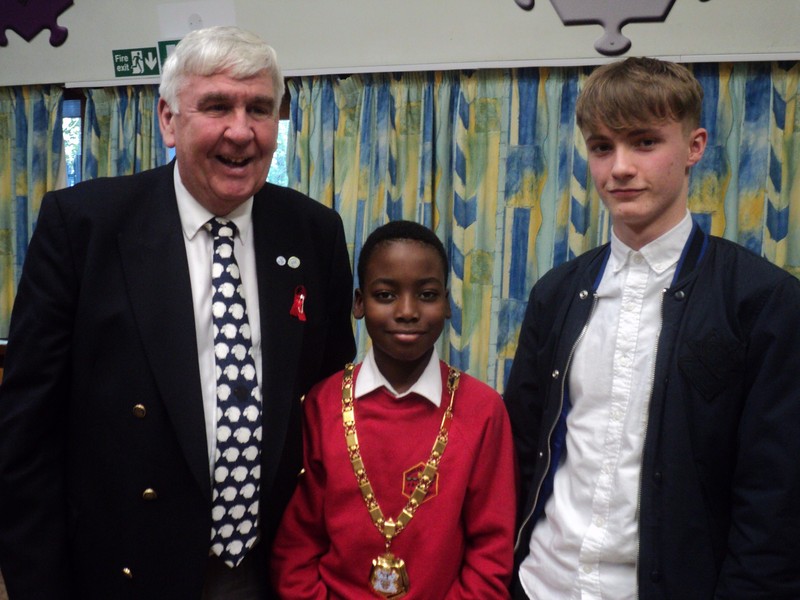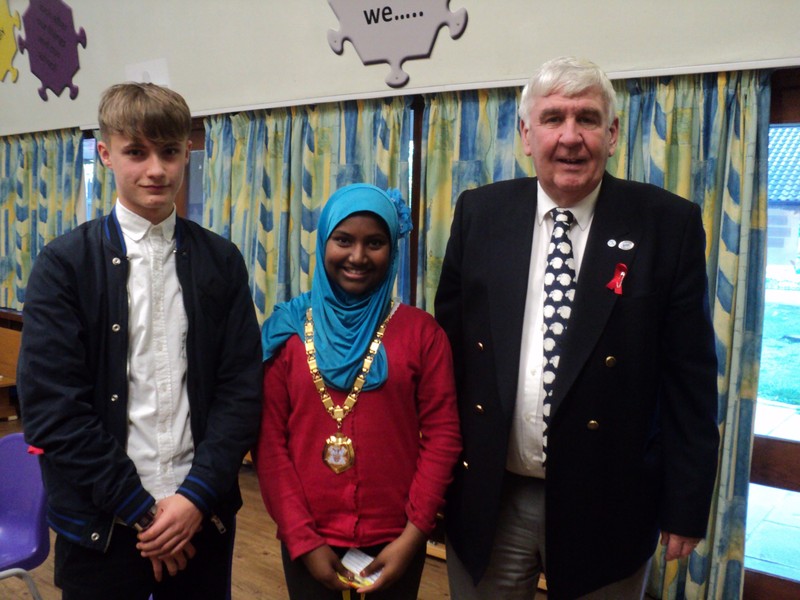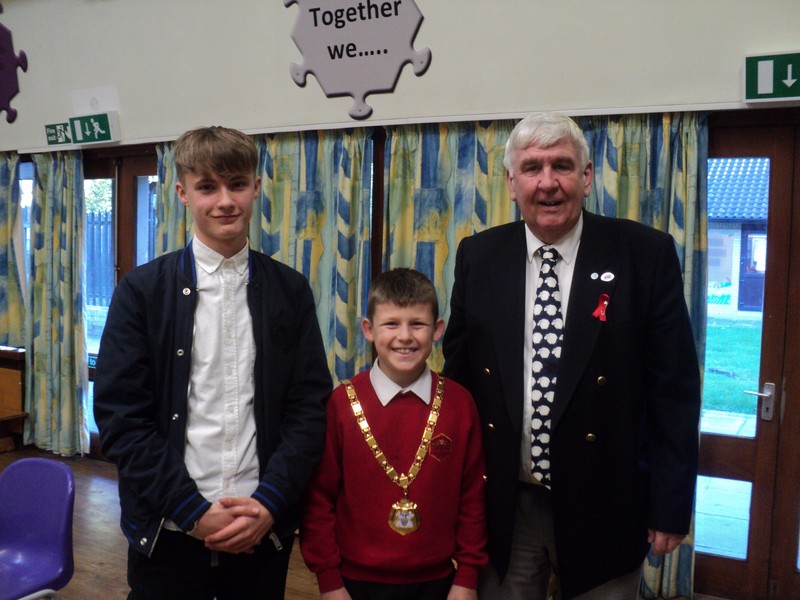 Jubilee Wood was delighted to welcome the Mayor of Milton Keynes, Cllr Keith McLean to school to talk to our Year 6 children on Friday 20th November. We were surprised and pleased to welcome 'Mayor for the day', student Tom Brown. Our children had prepared questions for the Mayor and enjoyed listening to the 'two Mayors' talking about what they do and how the Council works.
The Mayor was very interested to note how many of our children speak English and a second language at home! The children answered questions from Mayor Tom about Milton Keynes and what they like about our growing town. Some of our lucky Y6 had a chance to wear the Mayor's chain for a few seconds!
Latest School Events
Y4 production for parents

09

Dec

2015

2:00 pm - 3:00 pm @ Junior Hall

Parents invited to this Y4 production

Infant production for Parents

10

Dec

2015

2:00 pm - 3:00 pm @ Infant Hall

Two shows for our Y1 and Y2 parents

Infant production for Parents

11

Dec

2015

2:00 pm - 3:00 pm @ Infant Hall

Two shows for our Y1 and Y2 parents

Christmas Songs for parents performed by Reception Classes

16

Dec

2015

9:15 am - 10:00 am @ Infant Hall

Enjoy our youngest children singing

Infant Party day

17

Dec

2015

@ Infant site

Party day with a surprise guest!
Follow us on Twitter
At the end of last summer term the whole school gathered with guests and parents to see a flag parade performed by Y6. The event was a celebration of our multi-national links and a fitting end to the playground before building work began! Watch the video below.
Click on the video below to see a computer generated view of our new site planned to open in September 2016.
To find out about our Behaviour Policy click on the Jubilee Wood Jigsaw below
Head Lice are very common in all schools. To find out how to treat and prevent your child from getting head lice PLEASE CLICK HERE